Dirty Laundry: It All Comes Out in the Wash
February 17, 2018 @ 2:00 pm

-

February 18, 2018 @ 3:30 pm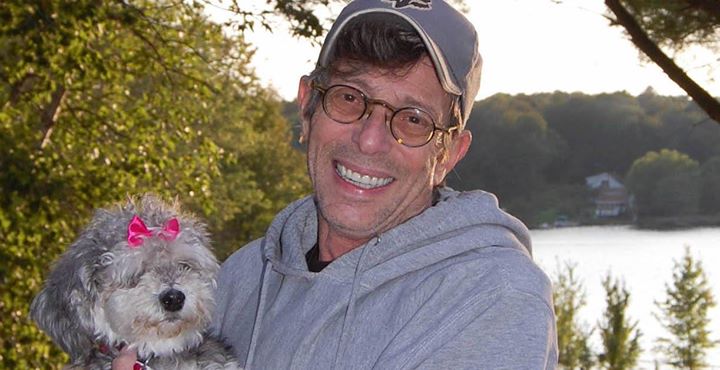 **DVAA's 2018 Winter Salon Series is free for audiences thanks to the generous support of Larry and Shain Fishman.**
Author, photographer, River Reporter columnist and self-proclaimed "Bon Vivant" Jonathan Charles Fox performs his new one-man show, "Dirty Laundry: It All Comes Out in the Wash."
On February 17 and 18 at 2 pm, Fox will regale audiences with true stories culled from the dark recesses of his bedroom closet—from adventures in Las Vegas to alien abductions, all with Dharma the Wonder Dog at his side.
"You will not be bored," Fox promised of his triumphant return to the mic as part of DVAA's winter Salon Series. "I've been inundated with requests for more stories ever since my last one-man show. Now that I think about it, I think they just wanted to meet the dog."
DVAA is located at 37 Main Street, Narrowsburg, NY, and the event will take place on the second floor in the intimate Krause Recital Hall. Admission is free, and donations are appreciated. Seating is limited and available on a first-come, first-serve basis.
"I won't be talking at the audience—I'll be talking with the audience," Fox said. "Think of it as a conversation where I do most of the talking… and everyone gets to help me fold my laundry."
Speaking of laundry, audience members are invited to a post-show gathering at The Laundrette restaurant (20 5th Street, Narrowsburg).
The rest of the free Salon Series includes a piano performance by Andrew Ranaudo and Nicole Brancato on February 24, an artists' talk on March 10, and a screening of the film BOMBSHELL: The Hedy Lamarr Story on March 24. All events are free and take place at 2 pm in Krause Recital Hall. More information is available at delawarevalleyartsalliance.org.