Rising Young Star Concert Featuring Ivan Vihor
August 17, 2017 @ 8:00 pm

-

August 18, 2017 @ 10:00 am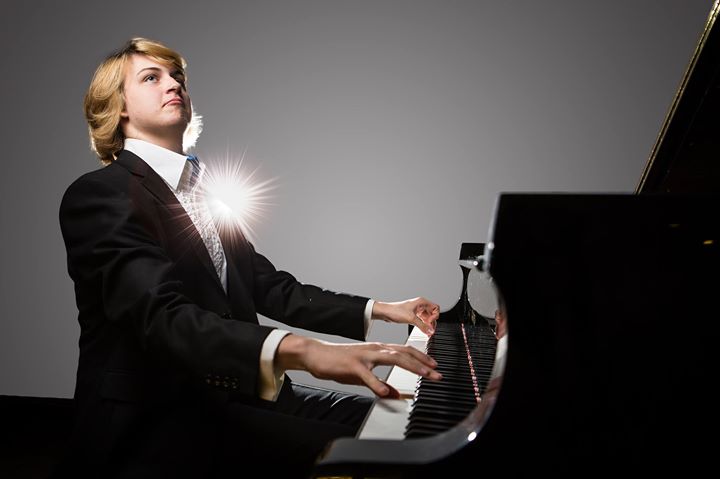 One of the most eagerly anticipated performances of the Shandelee Music Festival's Sunset Concert Series each year is the Rising Young Artist Concert.
This year, on Thursday, August 17, the Shandelee Music Festival is proud to present Ivan Vihor, the recent winner of one of the most prestigious Italian competitions – "Premio nazionale delle Arti-Pianoforte."
Now 20 years old, Ivan Vihor was born in Rijeka, Croatia and started his formal education at the age of 6 at the "Ivan Matetic Ronjgov" Music School in his hometown. He made his orchestra debut at the age of 10 performing Bach Concerto in F Minor, BWV 1056 with the Orchestra Sinfonica del Festival di Chioggia under the direction of Pietro Perini. After completing his piano graduation exam with honors, he enrolled in the Conservatory Gaetano Donizetti (Bergamo), completed his Bachelor of Music Degree with the Highest Honors, and attended Masterclasses held by eminent pianists and pedagogues. He is currently studying at the Music Academy of Pinerolo and at the Conservatory of Bergamo in Bergamo, Italy.
Vihor has performed in concert throughout Europe, and has won numerous National and International Piano Competition Awards including the EPTA Piano Competition, Zlatko Grgosevic Zagreb, Major National Competition in Dubrovnik (2009, 2013), Festival Musica in Laguna Chioggia (2009, 2010, 2015) and "Daleki akordi" (2010.)
In addition to his most recent win, during the last three years, Vihor has won numerous prestigious awards such as "Premio Lino Barbisotti," "Rotary Scholarship for the Best Conservatory Student," "Bettinelli Competition Treviglio," and special prize for the youngest competitor in the finals of "Concorso pianistico Citta San Dona di Piave."
During Vihor's solo piano concert at Shandelee, he will perform the music of Bach, Chopin, Scriabin, Liszt and Handel.
All performances in the Sunset Concert Series begin at 8 p.m. and will be followed by a specialty dessert reception. The climate-controlled, Sunset Concert Pavilion is located at 442 J. Young Road, Livingston Manor. The grounds and Pavilion are completely accessible.
Concert tickets are $35 for adults, $30.00 for Shandelee Music Festival members, and $10.00 for students 17 and under. Advanced reservations are required by calling 845-439-3277. For more information, please visit http://www.shandelee.org.