WoodsTalk Live Presents: Mad Mixology
June 26, 2017 @ 6:30 pm

-

9:30 pm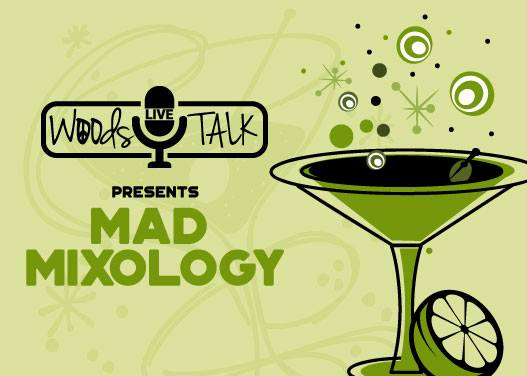 Shake, muddle and stir your way through this cocktail making class! Guests will explore the ins-and–outs of 1960's cocktail culture and how that culture impacts pop culture today.
〰〰〰〰〰〰
+ Mixologists Josiah and Zeke will reveal the hidden history behind classic recipes and methods and then show attendees how, using the tastiest ingredients, to mix 2017 reinventions so they may recreate them on their own
+ The hidden history and craft of 4 cocktails will be demonstrated and samples shared: Manhattan, Old fashioned, Vodka Gimlet, and Moscow Mule.
〰〰〰〰〰〰
Learn More: http://bit.ly/2pLqF5X
Get Tickets: http://bit.ly/2pLwDUe
Must be 21 and over.