Self-Healing Super Sunday with Gong Bath, Yoga & Lunch
December 3, 2017 @ 10:45 am

-

1:45 pm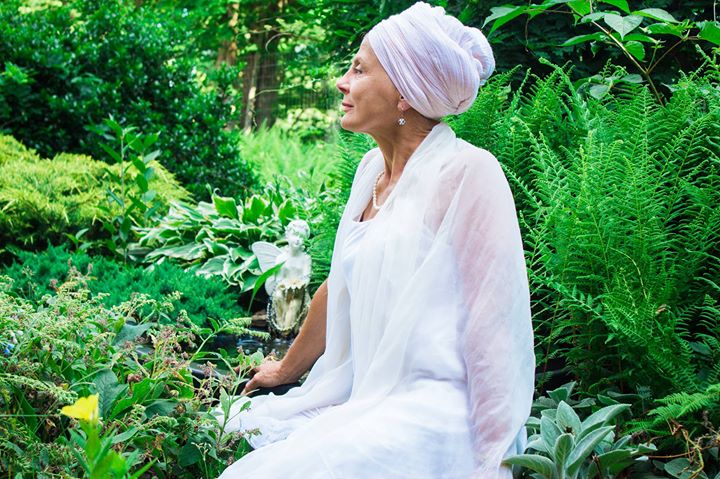 On Sunday, December 3rd, 2017 we are inaugurating the Self-Care Super Sunday, a program designed to help us to heal, to find peace, deeply relax, to find our center.
Super Sunday is YOUR TIME for YOU
to discover that you don't have to be a victim of stresses and challenges, and mental overload or burnout. This Program is to help you find your way to be graciously flowing with ease through your daily life.
PROGRAM schedule:
10:45am Live GONG BATH session starts with Marc Switko our local musician, an artist and psychotherapist. Read Marc's Bio below.
12 Noon Kundalini YOGA-Bliss of Pranayam Great beginners class, easy enough but also challenging enough, good for the whole family. For more info scroll down.
1:15pm – Community POT LUCK LUNCH more information down below
WHEN: Sunday, December 3rd, 2017
WHERE: SAT NAM YOGA Center
at Mother Divine Foundation,
ADDRESS: 333 Mt. Cliff Rd, Hurelyville, NY 12747
TIME: 10:45am to 1:15pm (maybe a little longer)
COST: by DONATION
ALL YOU NEED TO DO IS TO SHOW UP wearing comfortable clothes.
We have heated floors (very cozy), and all the mats, blankets and even a nice selection of teas. 🙂
Yoga Class include:
Conscious Breathing exercises, moving our body also simple meditation and relaxation. As a result of deep breathing and movement, our focus increases, as does lung capacity. Stress is naturally reduced and healthy hormones are released. It's great for us to be strong, but a body that's only based on strength has no way to yield under pressure. Yoga helps us to be more relaxed, more creative, healthy and authentic Self !!
Also through practicing Yoga we:
Develop body awareness.
Learn how to use our bodies in a healthy way.
Manage stress through breathing, awareness, meditation and healthy movement.
Build concentration.
Increase our confidence and positive self-image.
Feel part of a healthy, non-competitive group.
I hope you take advantage of this Program. I am very much looking forward to seeing you here soon. Sundays are a Community Days and Programs on Sundays are by Donations, not fees.
THE POT LUCK LUNCH: It is a vegetarian community meal great for the entire family to join in. Please bring ready to serve dishes big enough to share with others. I am always preparing my two dishes, one is the rice with mung beans and spices and the second is my "famous Green Salad" with home-made dressing, avocado and many veggies.
MARC SWITKO BIO:
Marc J. Switko has been exploring the far reaches of gong playing as a therapeutic, meditative, and performance modality for individuals and groups with solid results. He uses the gong and various other sound instruments in his private vibrational healing and meditation practice as a stand-alone treatment and in tandem with counseling and psychotherapy (when requested). Utilizing gong music as an empowering, healing tool has opened new pathways of compassion and empathy for Marc and he is excited to be sharing these powerful sound waves with others. He participated in an intensive certification residency in Fall 2016, studying Gong for use in both healing and performing modalities with Master Don Conreaux, one of the five original Kundalini yoga teachers designated by Yogi Bhajan in 1969.
Marc's first Gong Album, "Birth Trip No. 1," (available at marcswitko.bandcamp.com) was recorded and mixed by Josh Druckman at Outlier Inn Recording (@outliermusic) and was released in October 2017. This coincides with a story about Marc's gong practice in the October issue of Better Homes and Gardens, written by Amy Brightfield. He performed in the amazing Gong Ensemble, "A Gong Supreme," at BSP Kingston October 8th 7pm for the O+ Festival which opened for the popular alt-rock band, Deerhoof.
He is hard at work on a multi-instrumentalist soundscape project called "Vibro Manifest Inception" and performs Sound Concerts regularly.
Marc is also a visual artist, writer, and NYS licensed psychotherapist. He has created unique assemblage and collage for commission, publication, and gallery shows (see Disney Magazine 'Family Fun' for feature story). His writing and art have appeared in numerous regional and national magazines and newspapers (Albany Review, Greendoor, Hampshire Gazette, Far East Publications, DVeight, River Reporter etc.).
You can reach Marc for appointments/bookings at:
mswitko@gmail.com
845-798-3365
Instagram: @universethroughswitko
Webpage: marcswitko.bandcamp.com