October Harvest Psychic Fair & Potluck
October 8, 2016 @ 11:00 am

-

October 9, 2016 @ 2:00 pm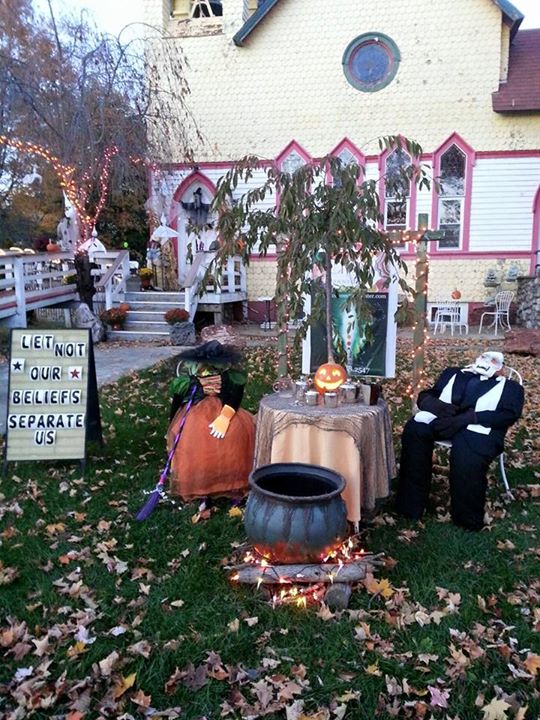 Saturday & Sunday October 8th & 9th
11am to 5:30pm
Potluck Both Days- Bring a Dish or $5 Suggest Donation.
Readings and Healings 15 min or 30 min $22 to $55
Jennifer Wagner~ Reiki Healing (Both Days)
Experience gentle yet powerful healing energy in a Reiki session with Jennifer. She will scan your energy field and balance your chakras, intuitively clearing energy blockages; all while you relax and "bliss out" on the Reiki table in a mini-vacation from your worries! Her goal is to reduce your stress reactions so you may begin to heal on a deep level and learn to live more fully in each moment. Jennifer, a Holy Fire Karuna Reiki Master Teacher, practices in the Hudson Valley area, sharing Reiki with humans as well as their animal companions.
Roland~ Energy Healing (both Days)
Doing energy work is something I have done since I can remember. I have been on this journey my entire life. It has taken me a little bit to finally get here but, I'm very happy that I have. I am a Reiki Master as well as being certified as a Basic IET (Integrated Energy Therapy) practitioner. I blend what I have learned with healing modalities and what I have been doing naturally to me since I was young.
I call what I do "Purification Healing" because I see fire energy of different colors that helps to "burn away" or "transmute" that may no longer serve you.
Laurelle~ Rock Readings & Healings (Both Days)
Laurelle~ Personal & Spiritual Growth Guidance (Both Days)
These sessions are about moving out of pain into peace & joy, by addressing a specific issue, concern or frustration that is presenting to you at this time. As a Spiritual Reverend & Personal Growth Consultant, I assist you to shift perspectives in all areas of your life (Career, Relationships, Health, etc.), and work to empower you to connect with your True Spirit Self. These consultations are designed to heal your whole being…. body, mind, and emotions… and to integrate spirit, thought, and nature-based tools & perspectives. If there is time, I will give you tools to take with you to allow the healing to continue beyond our session. Discover how aligning more fully with love & peace can bring complete healing to you, allowing you to leave fear and anger behind.
Jennifer Wood~ Tarot & Aura Photography (Both Days)
Jennifer offers a traditional ten card Celtic Cross Tarot reading to help you consciously create your life. Gain insight to the energies currently moving through your life as you travel on your journey to creating the path that will guide you to your happiest potential. See what is at the root of everything as well as what to expect in the coming times, with clues on how to maneuver through your days and get the most out of every moment. Can be used to answer a specific question, or to gain general spiritual guidance from the High Healing Beings of Light that Jennifer receives her messages through.. Jennifer prefers you to say nothing prior to the reading.
Bill "The Wizard" ~ Intuitive Reading (Both Days)
intuitiveuniversal.visions.sm.jpgIntuitive/Medical Dowsing ~ Tarot ~ "Seer" Bill uses his intuitive skills and tools, along with his unique connection to the universe, to provide you with the information needed to help see the choices in your life.
He is also able to spot potential health issues so you can make an educated decision about options available to you. Bill has an excellent track record of being accurate and informative in his predictions and what he 'sees'.
Zoey ~ Palmistry & Tarot (Both Days)
Your hands and your body tell your story. Zoey's intuitive gift brings direct information about your past Lives, Future, Love. Zoey is able to connect where you came from, what happened to you to what you need/want to work on now. Lines can change! The symbolism of the Tarot can provide an insight into the events and feelings in your life, guidance when we need to make decisions; not answers, but another perspective on your situation. The art of Tarot divination is a way of using intuition to gain a better understanding of your life, emotions and feelings, but also of others in your life.
Brenda~ Happy Medium (Both Days)
~Reconnecting you with loved ones
who passed on… Brenda has been helping hundreds of people over the past 30 year.Brenda has always connected with people on the other side. She calls herself a "happy medium" because she helps bring you comfort and sometimes tears of joy, in knowing that your loved ones continue on the other side. Knowing that they are still concerned about you and can give you signs or advices can be a joyful reunion and a source of relief.
1/2 hr session $55
Ambriel Stone~ Angel Oracle & Archangel Healing (Both Days)
She can answer your questions; give insight and significant spiritual guidance for your life path.
For concerns about Love, Money, Health, Career or your Spiritual Path, Ambriel will guide you in the right direction. She can help you to conquer issues that are interfering with your Life Path and Spiritual Progression.
Ambriel is a Full Body Channel of Spirit, she calls in and channels The Angelic Realm, Ascended Masters, Spirit Guides Ancestors and Deceased Loved Ones. She does not force Spirit to come although she welcomes them and will deliver any messages they may have.
She is a Reiki Master Teacher, Angelic Healer, SSTAR Healer, Tuning Fork Therapist and Ordained Minister.
Judy Ko~ Psychic Medium & Akashic Record Navigator
(Both Days)
Find out what Spirit has in store for you and your loved ones with a reading and gain Divine clarity, insight and support into all facets of your life. As a psychic medium, Judy is able to connect to your personal Divine Support Team such as your Spirit Guides and Angels. With over 30 years of experience in navigating the Akashic records, she is able to reveal to you your soul history as well as your karmic patterns and current life mission. It is with great honor that she serves as a living bridge to the other side to bring forth loving light messages to all.
Jennifer Church-
Zhenya- Fairy Oracle Readings
Other Info Coming Soon…
Reserve your readings by calling 845.888.2547 Pre-Pay
Walk ins welcome
For entertainment purpose only
** AURA PHOTOGRAPHY
$25~ photo, chakra reading & short interpretation