Jason Laure – Meet & Greet the Artist!
August 19, 2017 @ 12:00 pm

-

5:00 pm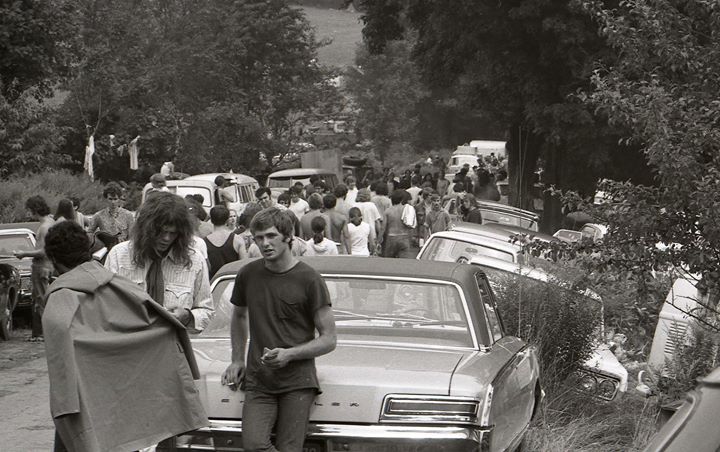 Meet & Greet Iconic Woodstock Photographer, Jason Laure!
In the Stray Cat Gallery Saturday with New Photos from 1969 Woodstock and Filmore East!
Jason Lauré's Woodstock Festival Pics
Jason Lauré's moving and beautiful photographs in color and black and white capture all aspects of the Woodstock Festival from the dazzling musicians on stage to the three days of communal life. It was a time of carefree and unselfconscious nudity, a sharing of resources. The crowd at Woodstock was like none other before it. People had traveled very different roads to get there, emerging from small towns all over the country, finding kindred spirits often for the first time in their lives. It all came together as advertised: three days of "Peace, Love and Rock 'n Roll."
Day and night, for three days and three nights, there was music. The singers and musicians were a "Who's Who" of the entertainment world. These headliners, many of them helicoptered in over the enormous crowd, performed from dawn to dusk and into the wee small hours. The electrifying music, the messages that the music conveyed, the sheer artistry, all merged into one glorious moment.
That magic is seen in his photographs of Grace Slick and Jefferson Airplane; Janis Joplin; Santana; Roger Daltry and The Who; and many other musicians. These images are accompanied by iconic photographs of the bathers in the pond, the tents, the crowd, people clinging to the framework that held the lights.
Jason Lauré photographed the key events of the Sixties from Haight-Ashbury and the Summer of Love in San Francisco to the Democratic Convention in Chicago to the protests against the Vietnam War. His photographs celebrate the alternative lifestyle that grew to include millions of young Americans.
After Woodstock, he began working in Africa. He continues to work there to this day, and divides his time between New York City and Cape Town, South Africa.