Film and Talk: Chimes at Midnight
October 1, 2016 @ 7:30 pm

-

9:45 pm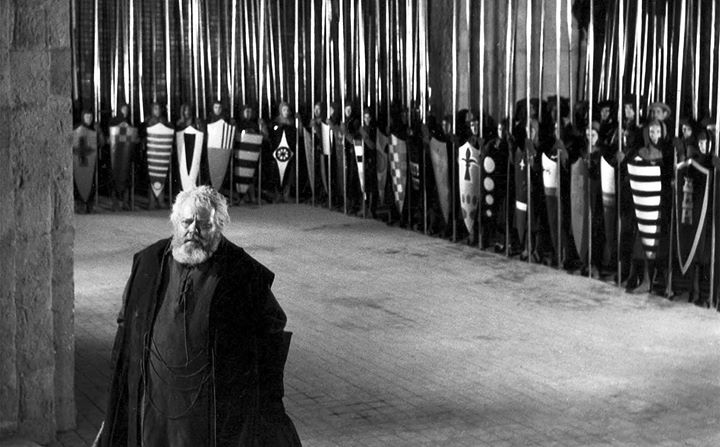 Join us at the Laundry King for a special screening of the classic film "Chimes at Midnight" (1965), featuring a talkback with programmer Bradley Diuguid.
A Shakesperean wintry lament for the "death of Merrie England," with Welles' "plump Jack Falstaff" and the forces of life and love versus Keith Baxter's icily ruthless Prince Hal, with John Gielgud's King Henry the moral center. One of the last films Welles would direct, this was hailed as a critical triumph and a standout among adaptations of Shakespeare to film.
Runtime: 115 minutes. Black and white. This film is not rated. Recommended for ages 12 and up.
This event is free and open to the public, and donations will be accepted at the door. Presented as part of the "CAS Film Club" series.
For more information and a preview trailer, visit http://www.catskillartsociety.org/events.