Duo Siquiera Lima Spices Up the Shandelee Music Festival
August 12, 2017 @ 8:00 pm

-

10:00 pm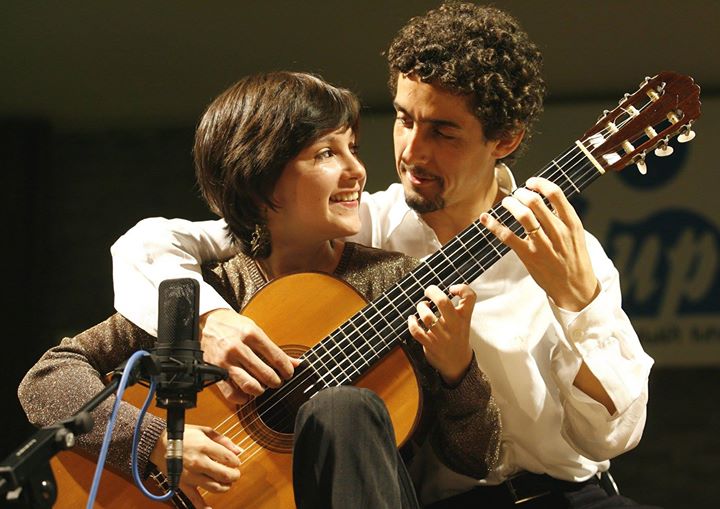 Are you ready to spice up a summer evening with some classical and popular Latin American music? Then you do not want to miss the Duo Siqueira Lima at the Shandelee Music Festival's Sunset Concert Series on Saturday, August 12.
The prestigious chamber ensemble has won the Profissionais da Música Award 2015 in Brazil and the International Press Awards 2014 in the United States.
Siqueira Lima guitar duo is comprised of Cecilia Siqueira of Uruguay and Fernando de Lima of Brazil. The duo is recognized for their technical and interpretive virtuosity as well as for their daring and original arrangements for two guitars.
Since 2003, they have toured the world performing in major European capitals, many cities in North America as well as in Africa and Russia. They are favorites throughout the major music centers in Latin America and in the prestigious halls in Lincoln Center, Miami's New World Center and the Concertgebouw in Amsterdam.
They have played at over 40 festivals and concerts around the world, including those in Uruguay, Amsterdam, Mexico, Brazil, Luxembourg, Slovakia, and many, many others. And have conducted workshops and master classes in Belgium, Poland, Brazil, and at several universities in the United States.
At Shandelee, Duo Siqueira Lima will be performing the music of Scarlatti, Debussy, Piazzolla, Mariano Cristal, Dominguinhos and Villa-Lobos Coral.
All performances in the Sunset Concert Series begin at 8 p.m. and will be followed by a specialty dessert reception. The climate-controlled, Sunset Concert Pavilion is located at 442 J. Young Road, Livingston Manor. The grounds and Pavilion are completely accessible.
Concert tickets are $35 for adults, $30.00 for Shandelee Music Festival members, and $10.00 for students 17 and under. Advanced reservations are required by calling 845-439-3277 or visit http://www.shandelee.org.