Downtown III
March 28, 2017 @ 7:00 pm

-

10:00 pm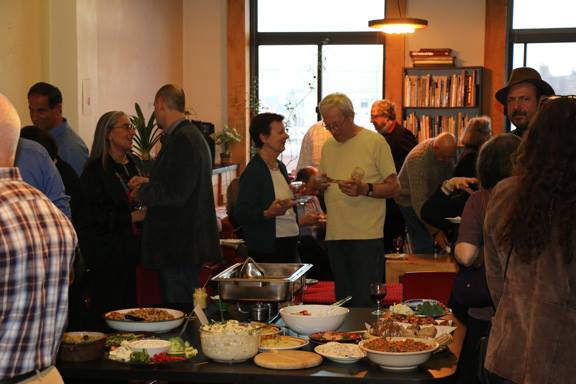 The Delaware Valley Arts Alliance invites you to "Savor the Arts" Soho style!
DOWNTOWN III
We're bringing the party back to town for an evening with city friends at the Soho loft of Cornelia and Hans Küng.
Tuesday, March 28, 2017
7 p.m. to 10 p.m.
491 Broadway at Broome, 9th floor
NYC
~Menu~
Hors d'oeuvres including Hans' signature gravlax
Pork tenderloin or salmon
Homemade ratatouille
A variety of delicious desserts
Lots and lots of wine
~World-class jazz guitar by Will Sellenraad~
~Gift basket raffle featuring farmer's market goodies and locally-made products~
Suggested donation of $75 per person directly benefits the Delaware Valley Arts Alliance
Fully tax deductible.
~Space is limited~
RSVP and pay no later than March 23
Call 845-252-7576 or email info@delawarevalleyartsalliance.org
Or pay by credit card at http://delawarevalleyartsalliance.org/downtown-iii/
A fund-raising event of the Delaware Valley Arts Alliance Board of Directors:
Hans Küng (host), Jeffrey Allison, Bruce Bidwell, Robin Dintiman, Hester Greene, Dan Hust, Elizabeth Kubenik, Jane Luchsinger, Richard O'Brien, Marla Puccetti, Nancy Stevenson, Mary Sue Sweeney Price, Pam Mayer, Janice Meyerson, Pamela Chergotis, Sean Harrington.
Elaine Giguere, Executive Director