More Information
SHAWANGUNK REGION TRAIL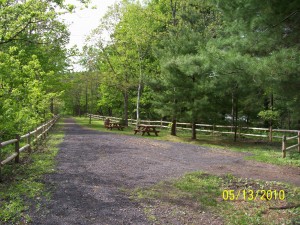 Sullivan County Parks and Recreation provides the following map for accessing and using this linear trail: D&H Canal Linear Park Map.
For more information on the Canal, check out the D&H Transportation Heritage Council website.  For more information on the site, check out the Sullivan County Website.
This linear park consists of 45 acres and approximately 3½ miles of trail situated along the historic D&H Canal. Remains of the original locks, drydock & waste weirs are visible from the towpath trail. Interpretive signs are located in the park to assist the visitor to identify the various canal structures. The trail is intended to accommodate a variety of users, including hikers, walkers, nature enthusiasts, bicyclists, joggers, cross country skiers and snowshoeing (motorized vehicles and horses are prohibited). The canal itself offers fine fishing (NYS Fishing License Required) and canoeing.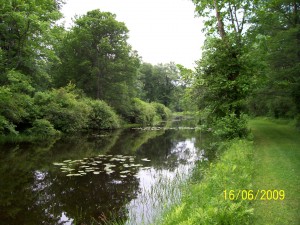 Two accesses are open at this time, both are located off Route 209. Hornbeck's basin access is located ½ mile north of Wurtsboro; the Bova Road access is located 4½ miles north of Wurtsboro between the Hamlets of Summitville and Phillipsport. The trail is ideal for hikers, bikers, cross-country skiing, snowshoeing, nature watching and fishing. Picnic tables and grills along with porta-johns are available at both accesses.
There is no admission fee, the park is open year round. Hours are from 8:00am 'till dark. Due to the linear nature of this park users are asked to respect the rights of adjacent landowners. Phone (845) 807-0287.
Reader Interactions