Spring Market & Annual Conference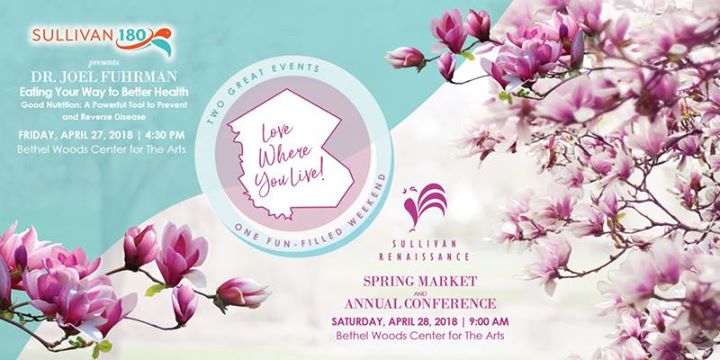 Join Sullivan Renaissance and Sullivan 180 for a weekend of health, inspiration, celebration and shopping.
Start the weekend Friday (April 27) evening with a special presentation and book signing and reception with Dr. Joel Fuhrman – internationally recognized expert on nutrition and natural healing. Join us again on Saturday (April 28) for the Annual Conference and Spring Market, featuring Grant Announcements, Renaissance Awards, Workshops, Spring Market and so much more!
By liking this you are not automatically registered for the conference. Seating is limited and Registration is suggested. Please follow the ticketing link to register for the speakers and conference. The Spring Market is open to the public – registration is not needed.