Mountain Wave & Shlomo Franklin – Callicoon NY
October 14, 2017 @ 7:00 pm

-

11:00 pm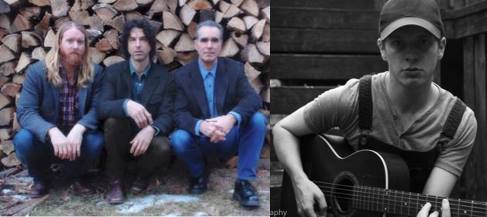 Mountain Wave double bill with Shlomo Franklin at the Historic 1852 Harmonie Hall at the Western Hotel – Callicoon NY.
MOUNTAIN WAVE
Mountain Wave is a progressive alternative rock and roll band blending sounds across an ocean of musical genres. From lilting ballads to punk chaos Mountain Wave not only transforms from song to song but turns on a dime within a tune in a most unique, highly palatable style, not often heard in todays abundance of musical talent. Known for their live performances, Mountain Wave is rearing up on the radar screen so catch one of their fall shows in the Catskills!
(mountain wave.bandcamp.com)
(https://www.facebook.com/mountainwaveband)
(mountainwavemusic@gmail.com)
http://www.riverreporter.com/arts-leisure-currents-feature-arts-leisure-stories/mountain-wave-–-men-music-and-mojo
They've been writing, rehearsing, and gigging regularly in the Upper Delaware Valley, The Catskills, Eastern PA, and The Hamptons, NY.
Shlomo Franklin grew up on a farm milking cows in Bethel, New York. He soon developed his own style of music inspired by the neighboring grounds of Woodstock. His musical influence includes Neil Young, Bob Dylan, Nirvana and Johnny Cash. Shlomo Franklin is favorably recognized by his smile, kindness and warmth he sheds onto every person he meets.
http://www.shlomofranklin.com/bio/
Doors at 7pm.
Showtime 8pm!
#Music #scene #musicvenue #rockshow #doublebill #entertainment #nightlife #ballroom #club #experimentalrock #singersongwriter
(845) 887-9871 for tickets or at the door.