Erik Garnjost Art Exhibition Opening Reception
January 20, 2017 @ 6:00 pm

-

8:00 pm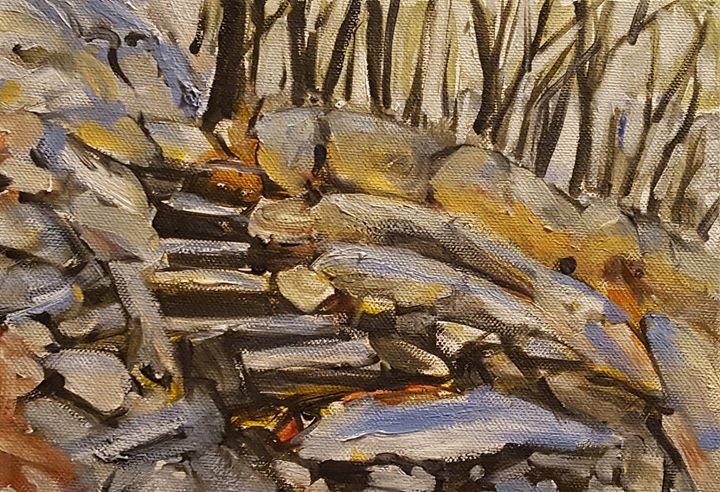 Artist Erik Garnjost, crew leader for the Long Distance Trails Crew, has been chosen by the Art Selection Committee for a solo exhibition opening January 18 at Trail Conference Headquarters.
More than 20 years ago, Erik Garnjost was painting in the mountains of Colorado and the canyons of Utah and Arizona, forming his personal style in the backcountry. This is where, he says, "the amazing calm … slapped you in the face." He has ample experience with plein air painting, including hiking into the Grand Canyon with his equipment and coming out days later with several completed works. A move to the East Coast offered new scenery for his painting, sometimes only after a long search for the vista that "demands to be painted." His involvement with the Trail Conference inspires him to paint what he sees on trails throughout the Lower Hudson Valley and the Catskills. Erik now lives in Nyack, N.Y., with his family.
An opening reception is scheduled for the evening of Jan. 20 from 6-8 p.m. at Trail Conference Headquarters.