Create Your Own Medicine Wheel!
March 17, 2018 @ 2:00 pm

-

4:00 pm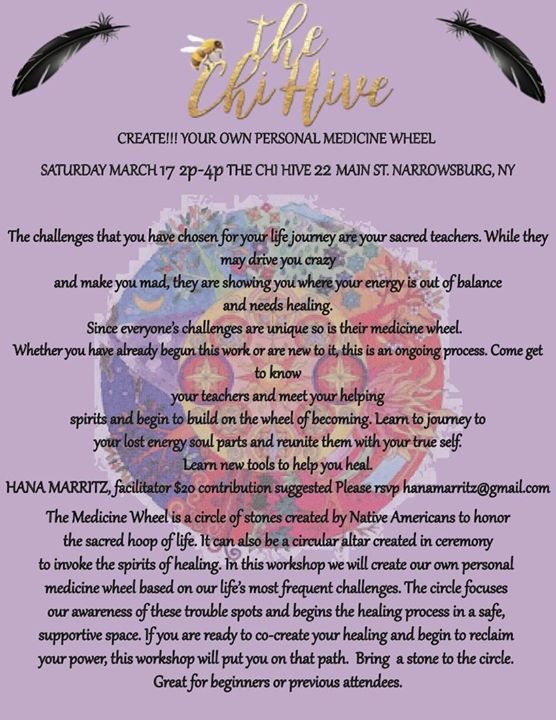 The Medicine Wheel is a circle of stones created by Native Americans to honor the
sacred hoop of life. It can also be a circular altar created in ceremony to invoke the spirits
of healing. In this workshop we will create our own personal medicine wheel based on
our life's most frequent challenges. The circle focuses our awareness of these trouble
spots and begins the healing process in a safe, supportive space. If you are ready to co-
create your healing and begin to reclaim your power, this workshop will put you on that
path. Bring a stone to the circle. Great for beginners or previous attendees.
Hana has been practicing shamanism for 20 years with circles, workshops, and healings.
She also practices Reiki and Energetic Healing, She is a student and speaker on the
Divine Feminine in an age of patriarchy. She is a former art teacher and a working artist.
She has published seven children's award-winning books.
$20 suggested donation rsvp: hanamarritz@gmail.com