Advocacy Round Table
April 7, 2018 @ 1:30 pm

-

3:30 pm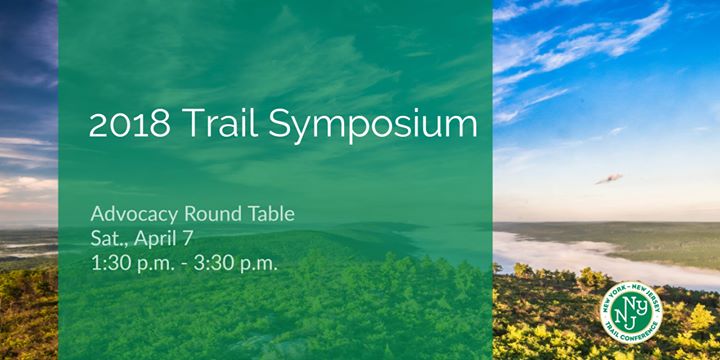 Calling all who care about our preserved lands, and keeping them wild and free!
Are you concerned about the future of open space and land conservation?
Speak up for trails. Trails play a vital role in our communities, connecting people to nature, and raising awareness and enthusiasm for critical environmental and conservation efforts. Get to know the issues and be an informed champion for trails and natural areas throughout the region and beyond. Through strategic land acquisition, stewardship, and research, the Trail Conference protects and advocates for the natural open spaces we all depend on.
As a part of the 2018 Trail Symposium, join us for an Advocacy Roundtable on Saturday April 7 at 1:30pm, meet other passionate, like-minded folks, hear some victory testimonials and discover how together we can accomplish extraordinary things.
Sign up today, and don't forget to bring your issue of concern for discussion.