Downtown Bird Walk!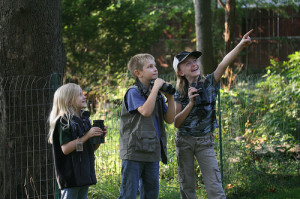 Join Morgan Outdoors and Sullivan County's Audubon Field Trip Coordinator for the New York State Young Birders Club, Lance Verderame, on Saturday, August 23rd at 10:00 AM.
We will meet at Morgan Outdoors, located at 46 Main Street in Livingston Manor, NY. We will be identifying birds by both sight and sound in the town's Renaissance Park. Lance makes it fun and easy!
Bring your binoculars if you have them and a notepad too — both are optional.
Please RSVP to Lisa at Morgan Outdoors by calling 845.439.5507